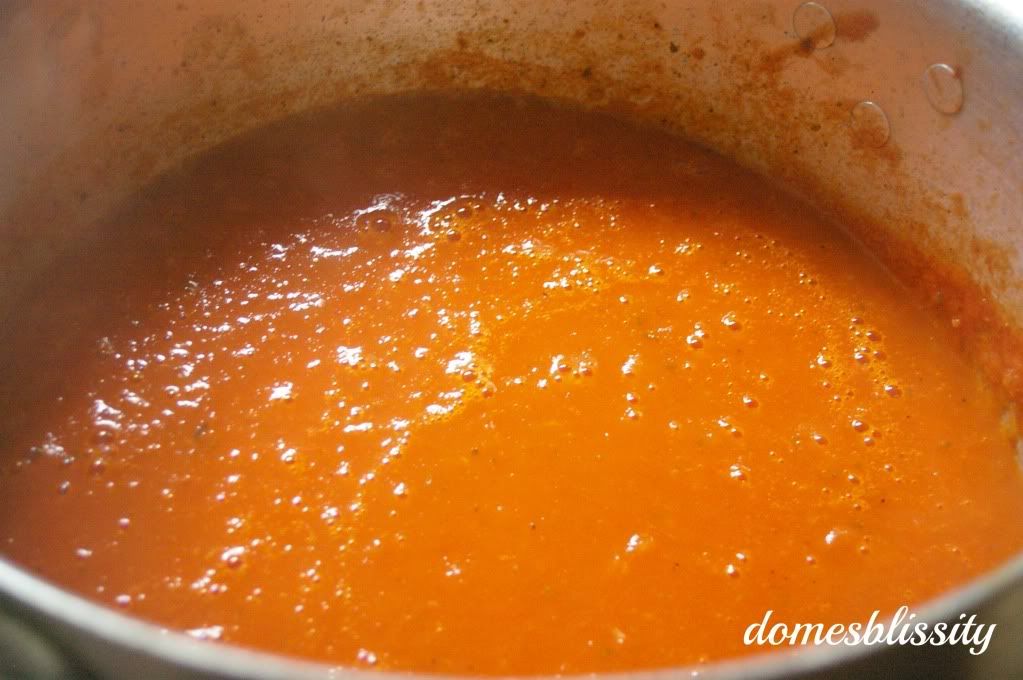 Passata, basically translates into 'sieved or pureed tomatoes', is an absolute time saver and great to have on hand. If I ever come across a big box of overripe tomatoes marked down at the produce store, I'll pick them up and make my own passata. Alternatively, I use tinned tomatoes to make it.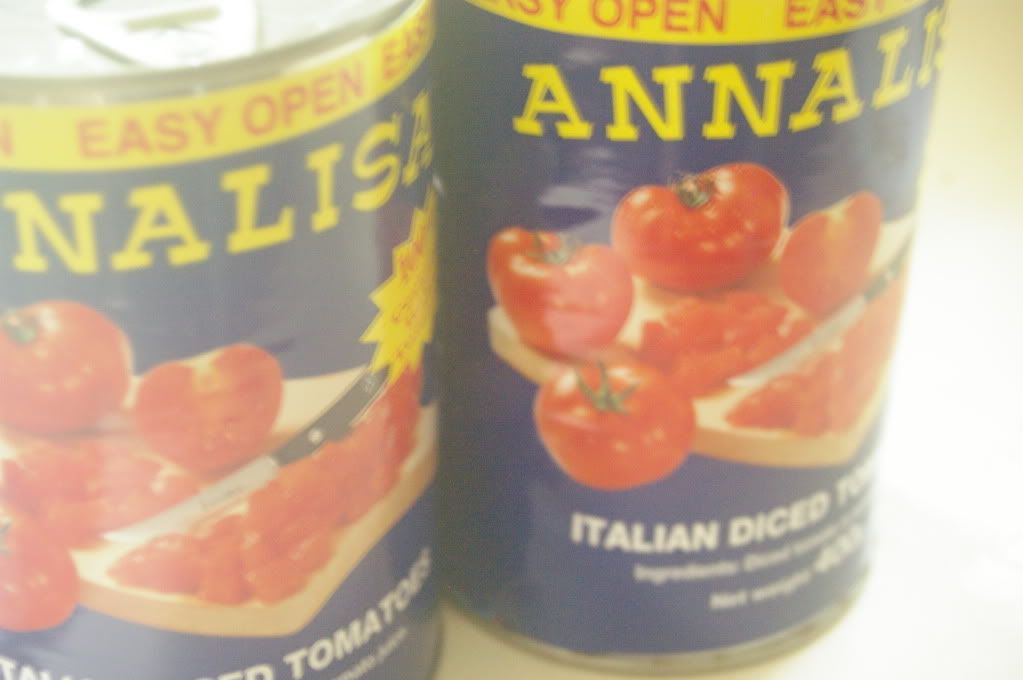 I never have any less than 4 tins of tomatoes in my pantry. I start to have a mild panic attack if it goes below 4 tins. If I've got tinned tomatoes in the cupboard, I'll always have a meal, even if it's something simple like tomato soup. Having passata on hand reduces the steps taken for some recipes. I use it in a bolognese sauce, other pasta sauces, pizza topping, base for a chilli or other Mexican dishes, soups and other tomato based dishes.
I add a little dried basil and oregano to my passata because that's a flavour base I use in just about everything I cook with tinned tomatoes. You can omit these two herbs if you like to keep it more plain tasting. I usually get 3 serves out of 2 tins of tomatoes. I freeze in a ziplock bag for later use.
Passata
2 x 400gm tinned tomatoes
1 x tin of water
1 medium onion, roughly chopped
4 cloves garlic, roughly chopped
1 tbs dried basil
1 tbs dried oregano
extra virgin olive oil
salt
pepper
2 tbs sugar
Lightly fry onion, garlic, basil, oregano, salt and pepper in extra virgin olive oil until onion becomes translucent (approx 5 mins).
Add tinned tomatoes, extra water and sugar.
Boil for 10 mins. Blitz with a handheld blender or pour into a food processor and blend until smooth.
Use as required. Can be stored in ziplock bags, frozen, for up to 3 months (allow to cool first).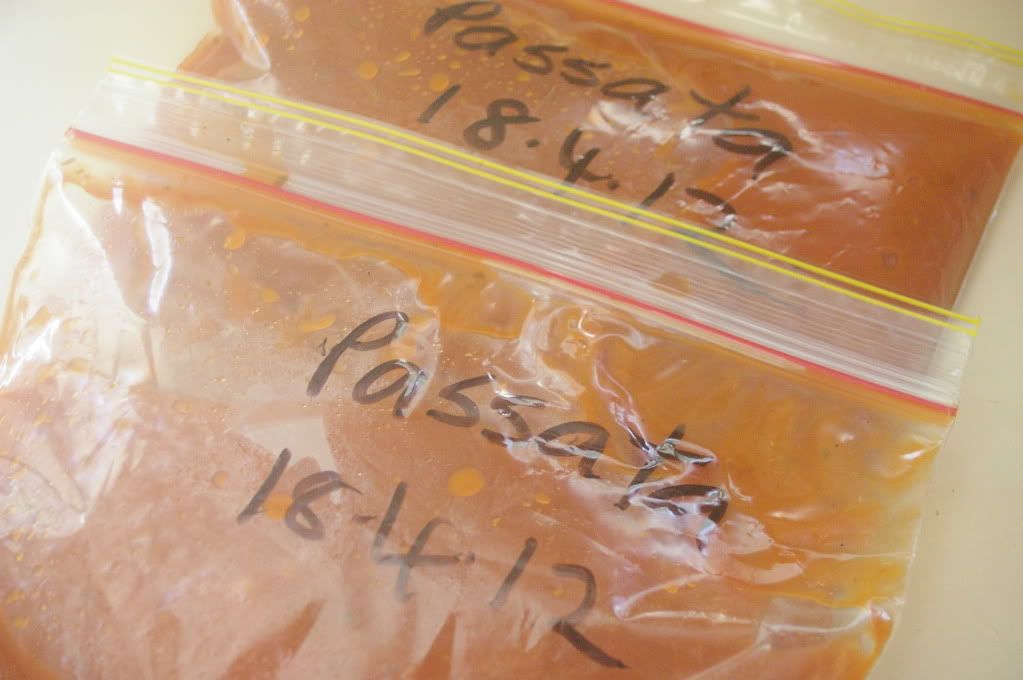 Note: In Australia, we write date as DD/MM/YY
Yum