Having access to these
Gourmet Garden
products this week is giving me a lot more scope with my evening meals. Besides mixing a bit of chilli and garlic with extra virgin olive oil and vinegar for a quick salad dressing or squirting some garlic into butter for a quick garlic butter for garlic bread, I've been thinking 'outside the square'. Besides having the challenge of coming up with something different to cook, I've also set myself the challenge of only using what I've got on hand. I did buy some fresh salad ingredients this week, which I needed, but I haven't brought anything else. Having a couple tubes of
Gourmet Garden
herbs in the fridge is definitely a good way to extend your menu planning ideas.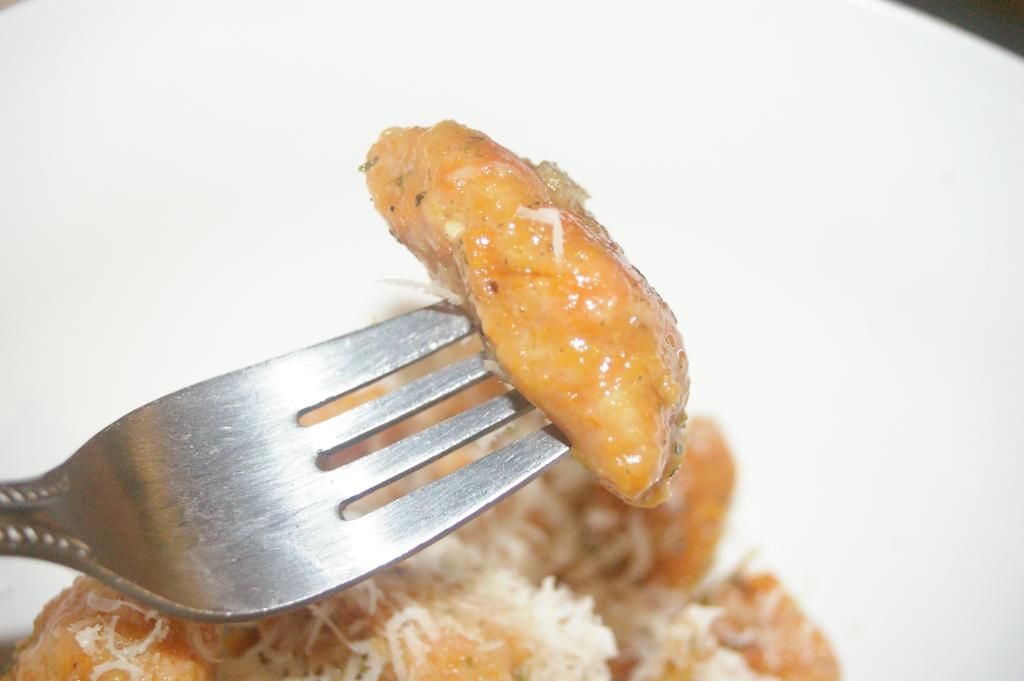 Today's dinner was no exception. I have had a couple of kilos of carrots in the fridge for a couple of weeks now and have been lacking inspiration to cook them. Before I decided to enter the
Gourmet Garden
Blog Off / Cook Off competition
, they were earmarked for soup. My son and I peeled them, roughly chopped them, seasoned with salt and pepper and roasted with the
Gourmet Garden
chunky garlic and some extra virgin olive oil.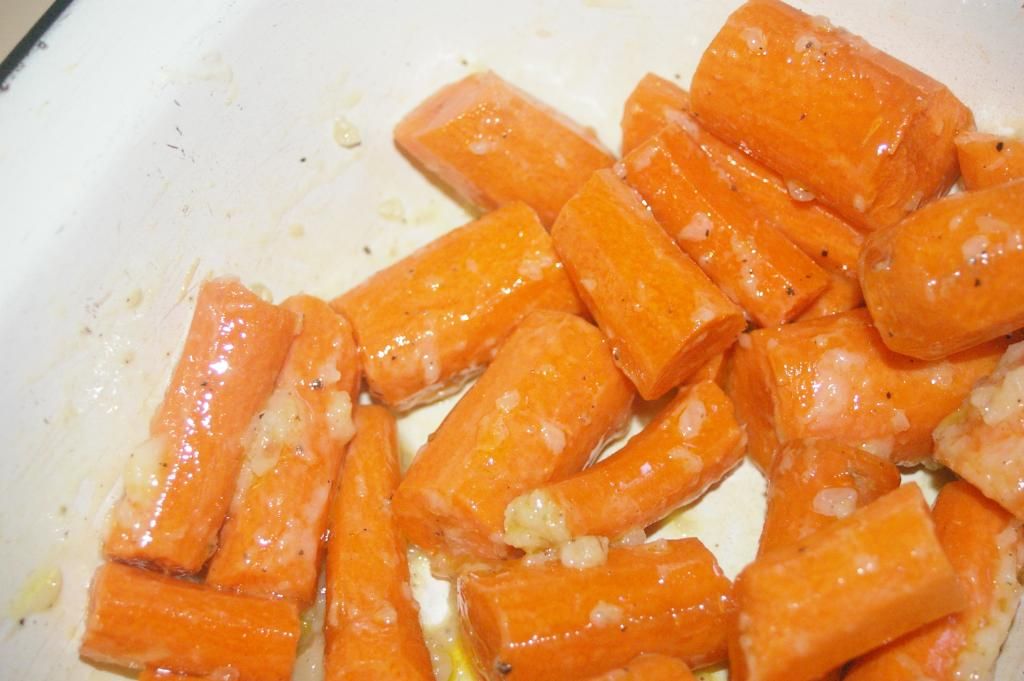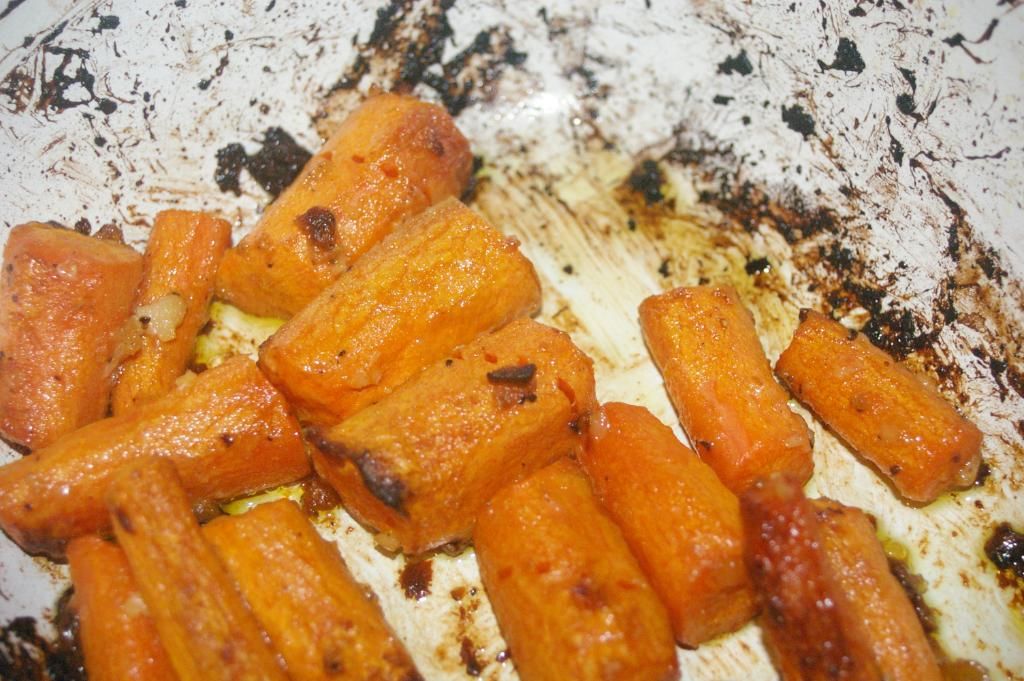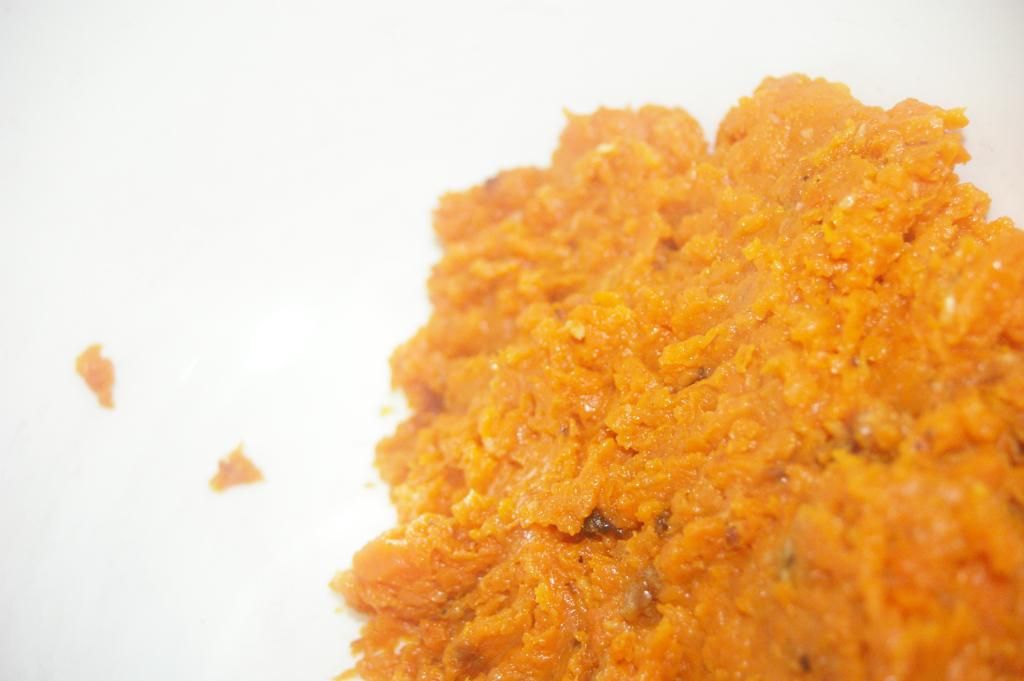 I then whizzed the softened roasted carrots in a blender until they were as smooth as possible, added a bit of nutmeg, an egg yolk and plain flour, a tablespoon at a time, until a nice soft dough was formed.
I'd never made nor tasted carrot gnocchi before but it was a 'weak at the knees' moment, especially after the gnocchi was tossed in garlic butter in the frypan just before serving. A definite keeper.
Roasted Carrot & Garlic Gnocchi with Thyme Butter
(Note: I haven't mentioned quantities because it all depends on how many carrots you have. Use your judgement as to whether you need another egg yolk to bind and taste for seasoning.)
carrots, peeled and roughly chopped
1 tbs Gourmet Garden chunky garlic (or 2 garlic cloves, left whole)
extra virgin olive oil
salt & pepper
1/2 tsp nutmeg
1 egg yolk
plain flour
1 tbs butter
1 tbs Gourmet Garden thyme (or 1/2 tbs dried thyme)
grated parmesan to serve
Toss chopped carrots in garlic, olive oil, salt and pepper and roast in a 170 deg C oven for approximately 20 minutes or until soft.
Blend carrots until pureed. Add nutmeg and egg yolk.
Add 1 tablespoon of plain flour at a time until a soft manageable dough is formed. Roll into a log shape on a floured surface, approx 2cm in diameter. Cut into 1.5cm lengths.
Drop 3 to 4 gnocchi into a 'rolling boil' pot of salted water. When they float to the top, remove from the hot water and plunge into cold water to stop the cooking process and put aside.
Melt butter in a pan. Add thyme.
When melted, add gnocchi and pan fry until thoroughly coated with thyme butter.
Top with freshly grated parmesan.
Yum