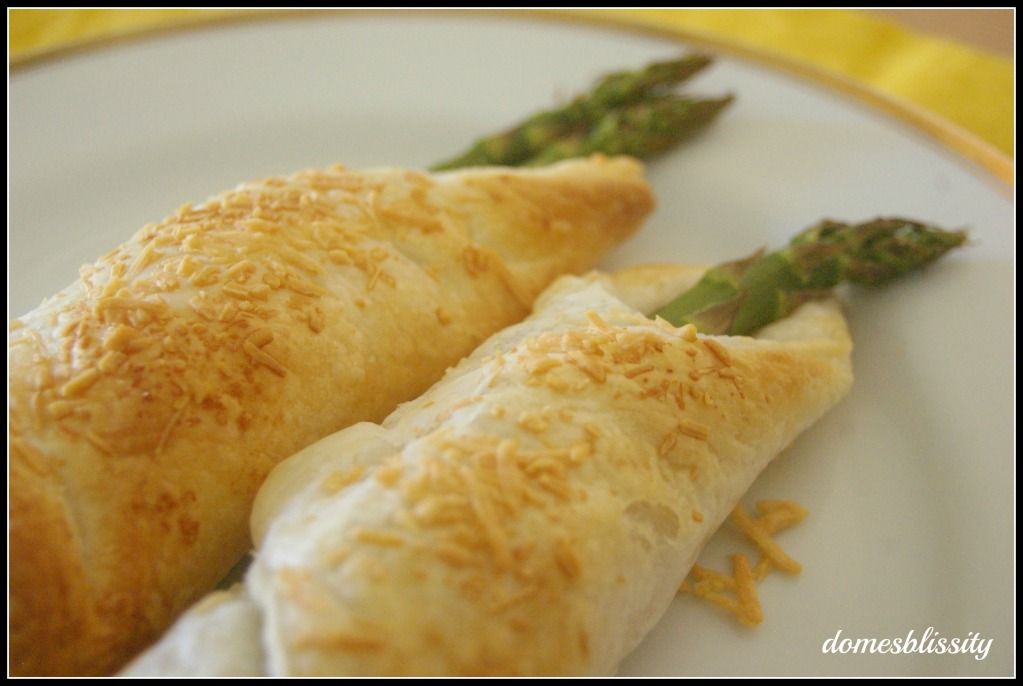 I was cleaning up my blog photo folder last night when I came across some older dishes I've cooked these last couple of months which I completely forgot about. One such dish was some lovely fresh asparagus I had recently purchased and wrapped with a bit of ham and mustard in puff pastry and sprinkled with parmesan cheese.
It was very simple but made a lovely light lunch. You could serve with salad or make a bit smaller with half an asparagus spear and serve as a canape.
Baked Ham & Asparagus Pastry Rolls
puff pastry sheets
sliced ham
fresh asparagus, hard bit of stem removed
parmesan cheese, grated
whole egg mayonnaise
dijon mustard
Heat oven to 180 deg C.
Slice a square piece of ready made puff pastry into four.
Mix mayonnaise and mustard together (use half mustard to mayonnaise, depending on the number of pastries you're making) and add a teaspoon full to the centre of the pastry.
Add a small piece of sliced ham and sprinkle with parmesan cheese.
Place 1 or 2 asparagus spears on top and fold up pastry.
Sprinkle top with more parmesan cheese and bake until golden (approx 15-20 minutes).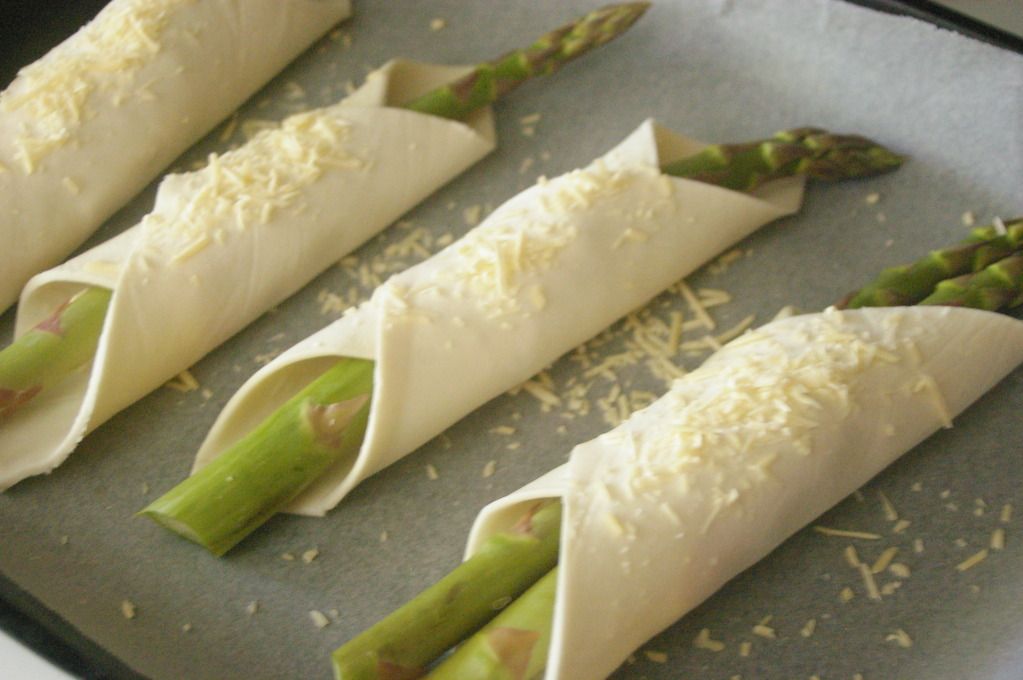 Yum